Automated Manual Resuscitator Compressor
VENT 01 is an automated manual resuscitator compressor which can be used in conjunction with Ambu bag or all other self-inflating bags of 1 litre. It provides volume control ventilation by automating the compression and relaxation of resuscitator bags.
VENT 01 is designed to provide breathing assistance to patients and is a precursor to ventilators that are so critical to hospitals in these pandemic times. They can also be used for post critical care. The clinician uses a Digital Control module to set how frequently to compress the bag per minute (R.R), and the amount of air moved in and out of lungs (Tidal volume- Tv). This is not a replacement for the positive pressure ventilator used in an ICU.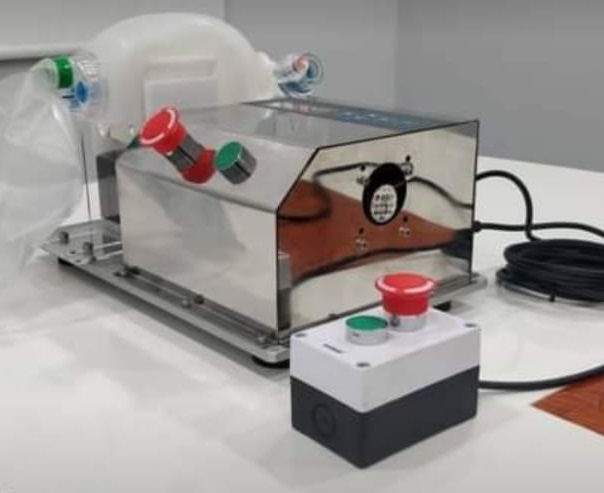 Microcontroller based Embedded Controller Design
Digital Data Interface with LCD Display and Keypad
Easily Programmable and Accurate Breath Per Minute (BPM 10 to 20)
10 Programmable Tidal Volume (TV), Standard I:E Ratio – 1:2
Accurate and Reliable Stepper Motor Driven Design
Works with Both AC230V and DC24V Power Source (optional)
Low Power Consumption (< 30W)
Compact & Robust design
Inspiratory Expiratory Ratio (I: E): It works with standard 1:2 ratio of inspiratory time to expiratory
Embedded Controller: Embedded controller with an LCD display and a keypad for precise and safe control of the device.
Emergency Stop: Emergency stop switch is provided for safety and to stop the operation, with an alarm sound to get the attention of the medical staff.
Patient Handheld Control: Patient can start, or emergency stop the device with a handheld
Device Failure Alarm: If in any case the device stops while running, an alarm will sound to get the attention of the medical staff.
Positive End Expiratory Pressure (PEEP): An adjustable PEEP valve (appropriate color coded as per indication) is connected to mask assembly to adjust the desired pressure with the default set value of 5.
Pop off valve: The nob has to be released in-order to achieve the pressure range between 10 – 30 cm H2O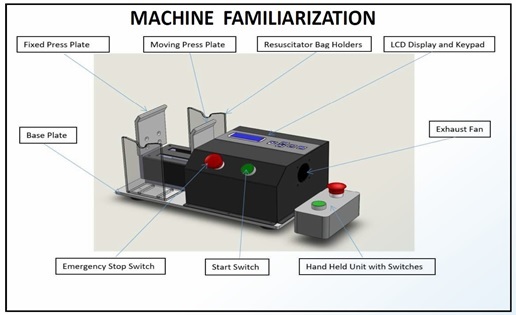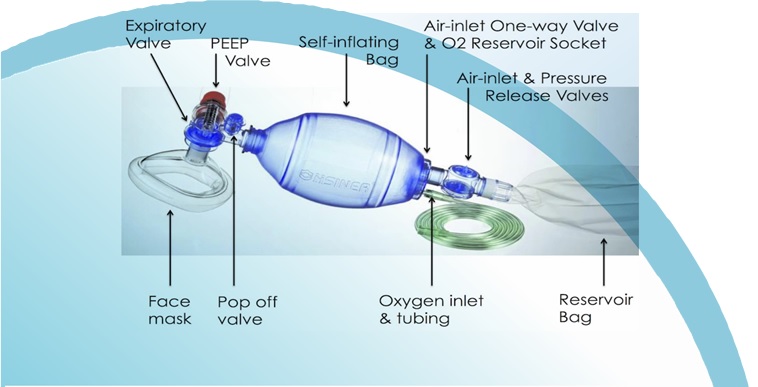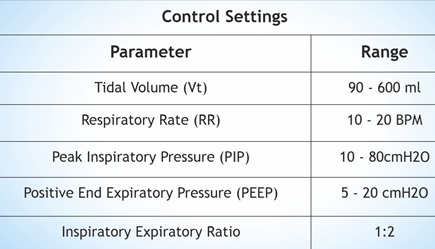 Place the Resuscitator Bag on the machine.
Connect the Oxygen tube.
Switch ON the power.
Set the Tidal (Vt) volume as per patients need.
Set the Breath Per Minute between 10-20.
Dimensions: 500mm (L) X 300mm (W) X 200mm (H)
Weight : 24 pounds
Dimensions: 500mm (L) X 300mm (W) X 200mm (H)
Weight : 24 pounds
Packaging: Corrugated Boxes
Material: Combination of Aluminum and Stainless Steel for the enclosures. Special care has been taken to use nonferrous material as stipulated by medical standards. 
Aluminum Grade: 6061 Stainless Steel Grade : 304
Power 230V/50Hz AC or 24V DC; 30 Watts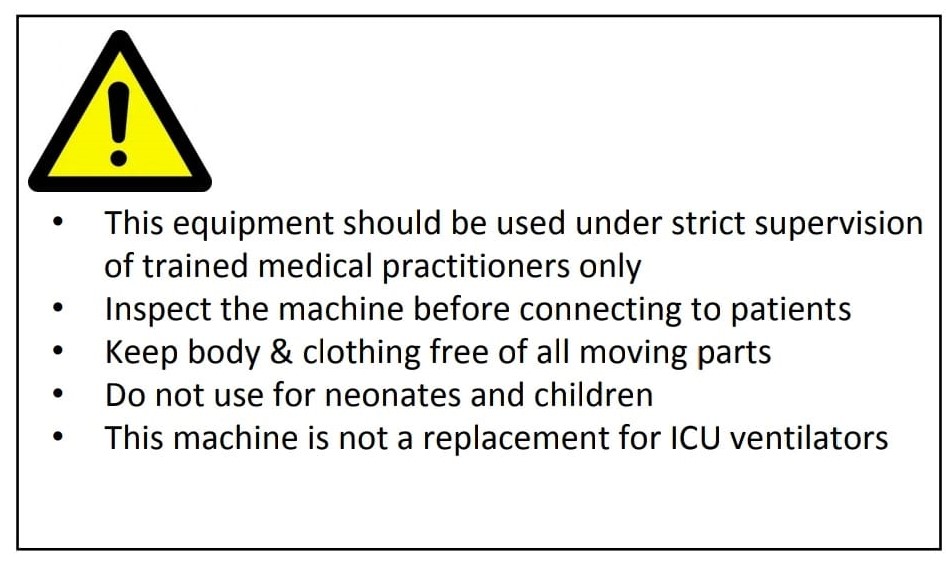 Contact : +91 80430 26158 / +91 86609 84509
Email : marketing@hi-reltech.in
409, 1st floor 4th Main Road, Amarjyothi Layout, Domlur, Bangalore, Karnataka – 560071